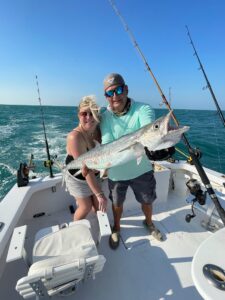 Fishing in the Gulf of Mexico can be a Rod bending drag scream'n adventure. We like to go out to the Gulf of Mexico during the Winter months when the water cools down, and large schools of Mackeral move through the area.
     During Today's Charter (March 3, 2023) our Guests from Holland, Michigan enjoyed action from some Monster Barracuda, and some Spanish Mackerel, Also King Mackerel.
Our Guests took their catch to Dante's to have it perfectly prepared….check them out…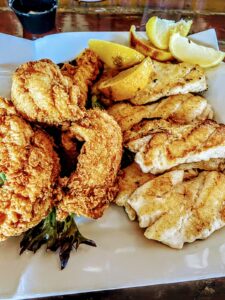 The Winds have been predominantly out of the East this past week, which this time of year means only one thing
     The seasonal Migration of Sailfish through the Keys Starts usually in March with Key Largo, then Islamorada on down to Key West. We are excited, and can't wait to have days of Multiple catch Sailfish releases…
Fishing in the Gulf of Mexico is always fun especially wreck Fishing. There are dozens of shipwrecks All Up and down the Keys. These mini Eco-systems provide shelter, and habitat for hundreds of creatures. From several varieties of Shark, to Barracuda, to some of the better tasting fish to eat such as Snapper. Both Lane..and Mangrove Snapper hang near wrecks.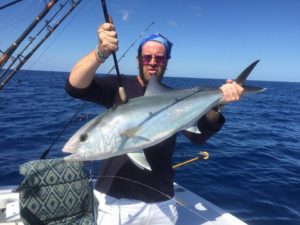 Amberjack affectionately known as a REEF DONKEY..for how hard this fish Pulls. We catch them 5-100lbs on some of our wrecks.