Tuna Dolphin kinda day out in the Atlantic Today.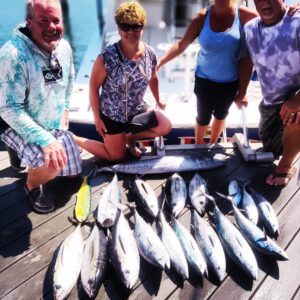 we had plenty of action offshore today aboard the  Wild Bill.
Title: An Unforgettable Adventure: Catching Blackfin Tuna and Dolphin Aboard the WildBill Charter Boat in Key West, Florida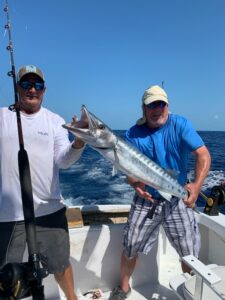 Key West, Florida, is a paradise for anglers seeking thrilling deep-sea fishing experiences. One such adventure awaits you aboard the WildBill charter boat, where you can catch the elusive Blackfin Tuna and the dazzling Dolphin fish.
Setting sail from the stunning Key West shores, the WildBill charter boat promises an unforgettable day on the water. These waters are teeming with marine life, making it the perfect spot for angling enthusiasts.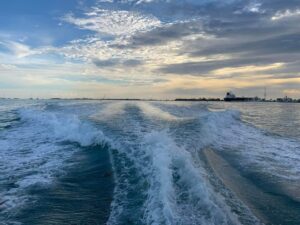 The Blackfin Tuna, known for its speed and strength, offers an exhilarating challenge. With experienced guides on board, you'll have the best chance of reeling in these prized fish. The thrill of the chase is only matched by the satisfaction of a successful catch.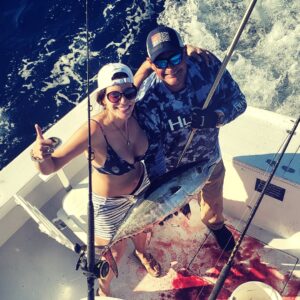 As for the vibrant Dolphin fish, their stunning colors and acrobatic displays make for a memorable sight. With patience and skill, you can land these beauties and add a dash of vibrancy to your day.

Whether you're a seasoned angler or a beginner, the WildBill charter boat in Key West, Florida, promises an adventure that will leave you with tales to tell for years to come. Don't miss the chance to cast your line and make lasting memories on these pristine waters. Take your catch to Dantes to have you fish perfectly prepared for only $10 a pound.