Offshore Slam- Tuesday March 28, 2023 our anglers aboard the Wild Bill where visiting us from Ontario, Canada. They were alotta fun, and weren't to shabby on the rods and reels. Actually they were serious fishing people from WAY UP NORTH! 🇨🇦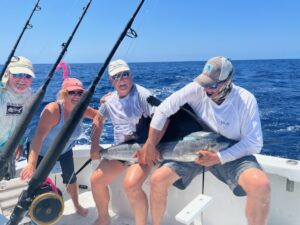 We caught several Bonita, and Barracuda before we got into some Blackfin Tuna. Tuna fight like little Meth-heads running from the POLEeece 🚨they tend to swim straight down.. Next we continued to troll West in search of some dolphin. We did get a dolphin, but one of the highlights of the trips was the Sailfish we fought and released on 30lb test..  our anglers Vern did everything PERFECT. It is rare that I can compliment and angler like that, but he was ON IT!
We added a Wahoo to round out the trip. These Fish are shaped like a bullet. They can strike in excess of 90 mph. So you can imagine what the fight is like trying to convince this animal to come in the boat. But he did and that was our Offshore Slam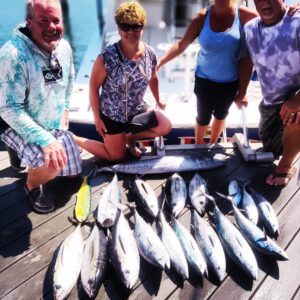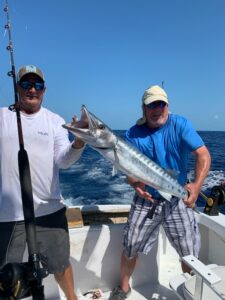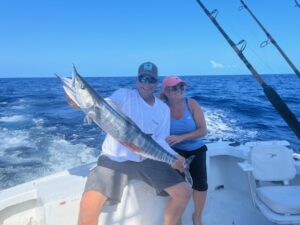 Dantes is the spot to go to after fishing. They will prepare your Fish for $10….Cant beat it
Solid Mahi this afternoon. A few Blackfins and Bonita as well.