Summertime Dolphin generally start in May with schooling size fish and get bigger as the Summer months wear on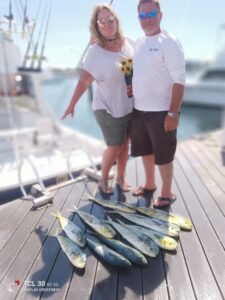 Dolphin fishing, also known as mahi-mahi fishing, is a popular and exciting activity for anglers in Key West, Florida. Known for their dazzling colors and acrobatic display, dolphin fish are a highly sought-after game fish in this region.
The warm waters surrounding Key West are perfect for dolphin fishing, and the fishing culture in this area is deeply embedded in the local community. Whether you're an experienced angler or a beginner, you'll find plenty of opportunities to catch these magnificent creatures.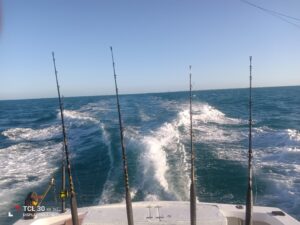 There are a variety of ways to get in on the action, including offshore and inshore fishing. Offshore fishing is typically done on a charter boat, where experienced captains and crew will take you to the best fishing spots. These charters usually include all the necessary equipment, such as rods, reels, bait, and tackle.
Inshore fishing is typically done on a smaller boat, and is ideal for those who want a more intimate fishing experience. While not as common as offshore fishing, inshore dolphin fishing can be just as exciting. The waters around Key West are teeming with these fish, so you can easily expect to catch a few on your trip.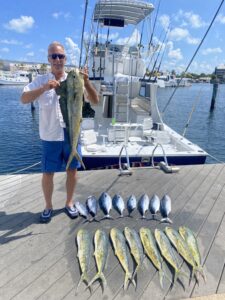 Overall, dolphin fishing in Key West is an experience that shouldn't be missed. , it's no wonder that anglers from all over the world flock to this area every year. So pack your bags, grab your gear, and get ready to experience the thrill of dolphin fishing in Key West!
Have you catch cooked up to mouthwatering perfection  at  DantesKeyWest
Check out some our recent catches Sailfish and Dolohin  Gulf Barracuda