Bull Dolphin is the term identifing a Dorado as Male.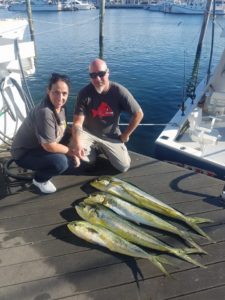 Title: Exciting Discovery: Bull Dolphin Caught Offshore of Key West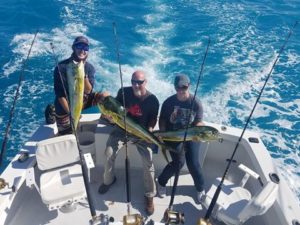 Key West, renowned for its stunning turquoise waters and vibrant marine life, recently witnessed an exhilarating event that has sparked excitement among both locals and tourists alike. A magnificent Bull Dolphin, also known as a Mahi-Mahi, was caught offshore, adding a touch of thrill to the region's already bustling maritime scene.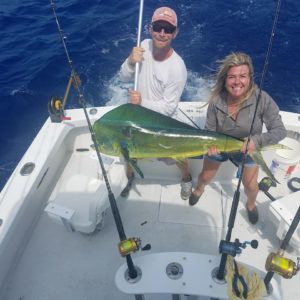 The Bull Dolphin, with its vibrant hues of green, yellow, and blue, is a prized catch among anglers and a visual spectacle for observers. Its powerful leaps and acrobatics when hooked make for an unforgettable sight. The waters surrounding Key West are rich in marine biodiversity, providing a suitable habitat for these majestic creatures.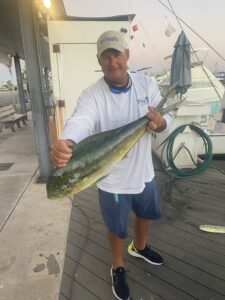 The catch of the Bull Dolphin not only showcases the natural beauty of the region but also highlights the importance of responsible fishing practices. Sustainable fishing ensures the preservation of these remarkable species for generations to come, allowing anglers and marine enthusiasts to continue experiencing the thrill of encounters like these.
As news of this remarkable catch spreads, it serves as a reminder of the enchanting marine world that lies just beyond the shores of Key West. Whether you're an angler seeking the ultimate catch or simply a lover of nature, the sight of a Bull Dolphin caught offshore is a testament to the wonders that await beneath the waves.
Take your catch to danteskeywest