Dolphin and wahoo caught aboard the WILDBILL on Friday. Our anglers from New Jersey had a BLAST on a Half-Day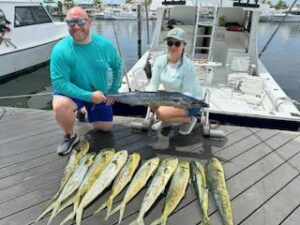 Title: A Memorable Fishing Adventure Aboard the Charter Boat WILD BILL in Key West, Florida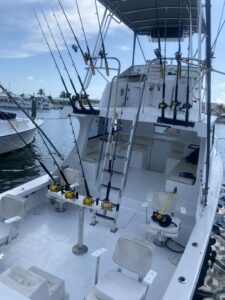 Have you ever dreamed of reeling in the ocean's most elusive and magnificent creatures? Look no further than the charter boat WILD BILL in Key West, Florida, where an unforgettable fishing adventure awaits you. With its azure waters and vibrant marine life, Key West is a paradise for anglers seeking a thrilling catch.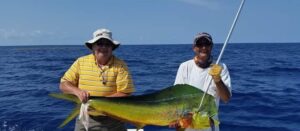 Embarking on the WILD BILL guarantees an exceptional experience that combines the thrill of the hunt with the beauty of the ocean. One of the most exhilarating catches you can expect to make on this charter is the Dolphin, known for its acrobatic displays and stunning colors. Feeling the tug on your line as you battle with this majestic fish is a memory that will last a lifetime.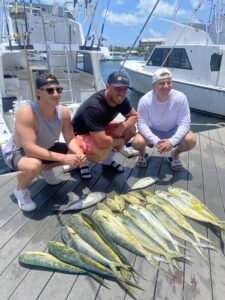 But the excitement doesn't stop there. The Wahoo, a prized gamefish with lightning-fast speed and unmatched strength, is another potential catch that will put your angling skills to the test. Imagine the adrenaline rush as you bring in this powerhouse fish, a true testament to your determination and prowess as a fisherman.
The experienced crew of the WILD BILL knows the local waters like the back of their hands, ensuring you're in the best possible position to make these incredible catches. With state-of-the-art equipment and a commitment to responsible fishing practices, the crew ensures the preservation of these remarkable species for generations to come.
In conclusion, a day aboard the charter boat WILD BILL in Key West, Florida promises not only the chance to catch the Dolphin and Wahoo, but also a unique opportunity to connect with nature and create lasting memories. Whether you're a seasoned angler or a novice, this fishing adventure will leave you with stories to share and a longing to return to the captivating waters of Key West.