Trophy Barracuda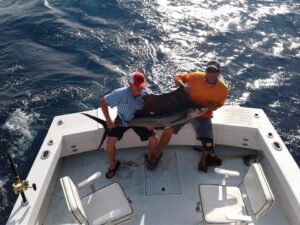 …..Trophy hunting is a Great Way to spend your time on the water in Key West. Weather your looking for a Blue Marlin or  Barracuda, the time in preparation is just as important as the hunt especially when looking for a Trophy Barracuda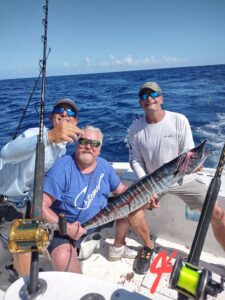 We sit down with our clients, and find out what type of fish they would like to Target…
These Trips are usually Full day charters as this allows us the necassary time to find,Catch, and CELEBRATE!
GIVE US A SHOUT VIA EMAIL WITH ANY QUESTIONS YOU MAY HAVE                 [email protected]
We only use the Best when it comes to fish mounts. http://Greytaxidermy.com
Check out some of our recent trips…
Wild Bill Charters provides a great opportunity to experience the thrill of fishing on the open ocean, while enjoying an unmatched charter fishing experience. Our custom designed 34' Crusader Sportfish is perfect for day or overnight charters, accommodating up to 6 anglers. We will target your favorite game fish and haul 'em in while you enjoy angling at its best!
Enjoy family 3-hour trips with quick and easy access from the water of Key West, Florida. We fish for mackeral, dolphin and tuna on our family-friendly charter boat out at sea. This tour is great for those who want to get their feet wet in the fishing scene!