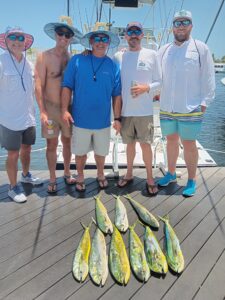 Dolphin Fishing in Key West, Florida is An Unforgettable Adventure. Key West, located at the southernmost tip of the US, crystal-clear waters, and an abundance of marine life. Among the most exciting activities in this vibrant paradise is dolphin fishing. If you're looking for an unforgettable adventure on the open sea, Key West offers the perfect opportunity to connect with nature and experience the thrill of reeling in one of the ocean's most captivating creatures.
Dolphin fishing, also known as mahi-mahi fishing, is an exhilarating and popular sport in Key West. These vibrant, acrobatic fish, with their iridescent blue and gold scales, provide an exceptional challenge for anglers. Their rapid movements and strong resistance make reeling in a dolphin a true test of skill and determination. The thrill of the chase and the satisfaction of a successful catch attract both experienced anglers and beginners alike.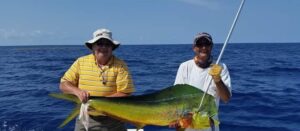 Beyond the excitement of the sport itself, dolphin fishing offers the opportunity to experience the breathtaking beauty of Key West's surrounding waters. The offshore fishing grounds are teeming with life, as dolphins often travel in schools near floating debris and weed lines. While chasing after these magnificent creatures, the mesmerizing colors of the tropical sunset reflecting off the ocean create a stunning backdrop. As you wait for your line to hook a dolphin, you may also encounter other marine life such as flying fish, tuna, and even the occasional marlin.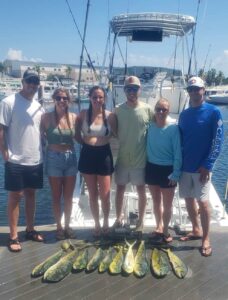 Key West has a strong commitment to marine conservation, ensuring the sustainability of its abundant dolphin population. Local fishing charters follow strict guidelines set by fish and wildlife authorities. They encourage catch-and-release fishing, enabling a memorable experience while protecting the dolphins and maintaining their thriving ecosystem. This responsible approach allows future generations to enjoy the wonders of the ocean.
Bring your catch to Dantes
They will Hook you up for $10 a lb
Check out some of our recent catches