Seagoing Pup is the title of this post for obvious reasons. We've had dogs on charters before, but never this well mannered Pooch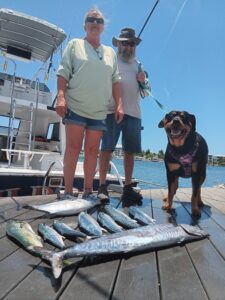 We started the day trolling offshore looking for some Dolphin. We caught and released several undersized Dolphin, and Almaco Jack's.  We did end up with one keeper.
As we trolling around the weed lines 9 miles south of Key West. The Drags started zingin. I thought it was a Sailfish at first, but turned into one heck'va Wahoo… our seagoing pup was bringing us LUCK.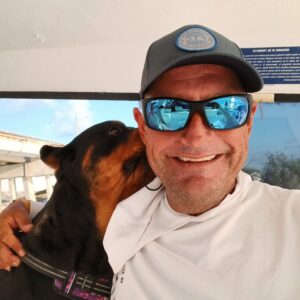 We ended the trip in a nice school of big Cerros. These Caribbean mackerel are great to fight on spinners, and are great tasting also.
Are Guest brought a portion of their catch to Dantes to have the catch perfectly prepared.
Nice afternoon trip. Sailfish, Mahi and Tuna