Family Fishing Fun- we recently did a 3hour trip with the coolest family from Connecticut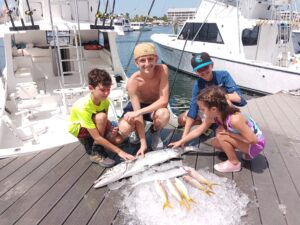 There's nothing quite like the thrill of a fishing adventure, and my recent 3-hour excursion aboard the WildBill in Key West, Florida was an unforgettable experience! The sparkling waters of the Florida Keys offered the perfect backdrop for an action-packed day of reeling in some prized catches.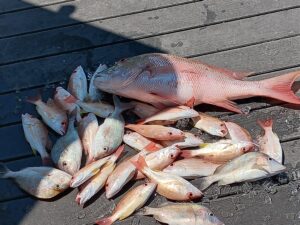 our expert captain and crew shared their knowledge and tips, ensuring we were well-prepared for the challenge ahead. Our primary targets for the day were the delectable yellowtail snapper and the awe-inspiring shark.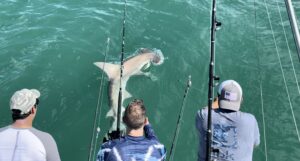 Within minutes of dropping our lines, the reels began to spin, and the excitement was palpable. The yellowtail snapper put up a spirited fight, showcasing their speed and agility, making every catch a triumphant moment. With their vibrant colors and mouthwatering taste, these beauties would undoubtedly make for a delicious seafood feast.
But the day held more surprises as we encountered the mighty shark. The adrenaline rush intensified as we battled with these formidable creatures. Safely releasing them back into the ocean was a bittersweet moment, knowing we had encountered some of nature's most majestic predators up close.
Throughout the trip, the camaraderie among fellow anglers was infectious, bonding over shared triumphs and near-miss tales. The WildBill crew's expertise and hospitality made the journey all the more enjoyable, and they were more than happy to assist both seasoned anglers and novices alike.
As we docked back in Key West, we couldn't help but reflect on the incredible adventure we had just experienced. The memories of the day's catches and the stunning Florida scenery will undoubtedly stay with us forever.
Take your catch to Dantes to have your catch perfectly prepared
Chech out some of our recent catches
40lb bull & 20lb cow to start the day!!