Dolphin,Dorado,MahiMahi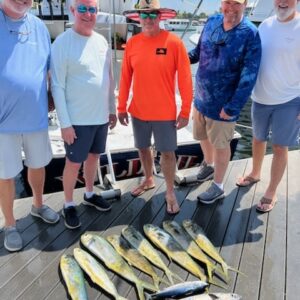 Title: Dolphin Catching in Key West: An Unforgettable Aquatic Adventure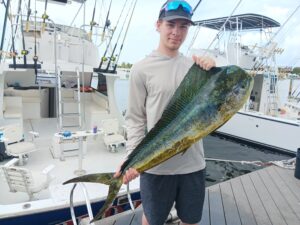 Key West, Florida, known for its stunning turquoise waters and vibrant marine life, offers an unparalleled experience for those seeking a unique aquatic adventure. Dolphin catching, a popular activity in this tropical paradise, allows you to witness these intelligent creatures in their natural habitat while creating cherished memories to last a lifetime.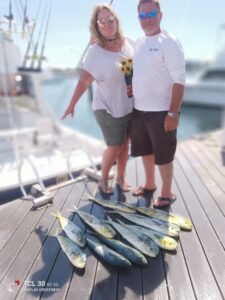 Setting sail from the picturesque shores of Key West, you'll embark on a journey guided by seasoned experts who are well-versed in the behaviors of dolphins. The thrill of spotting a pod of dolphins playfully leaping in and out of the water is a sight to behold, invoking a sense of awe and connection with the marine world.
Engaging in responsible dolphin watching practices is paramount. Tour operators prioritize the safety and well-being of these marine mammals, ensuring a minimal impact on their environment. While the thrill of the chase is real, maintaining a respectful distance and minimizing noise pollution is crucial to preserving their natural behaviors.
Dolphin catching tours also offer an educational component, enriching your experience with insights into the dolphins' social structures, hunting habits, and intricate communication methods. Many tours partner with marine conservation organizations, allowing you to contribute to the protection of these magnificent creatures.
In conclusion, dolphin catching in Key West is more than just an adventure; it's an opportunity to connect with nature, deepen your understanding of marine life, and contribute to conservation efforts. So, if you're seeking an unforgettable experience that combines thrill and education, set sail on a dolphin catching tour in Key West and let the magic of the ocean unfold before your eyes.
Bring your catch to DantesKeyWest to have your catch perfectly prepared.
Check out some of our recent catches